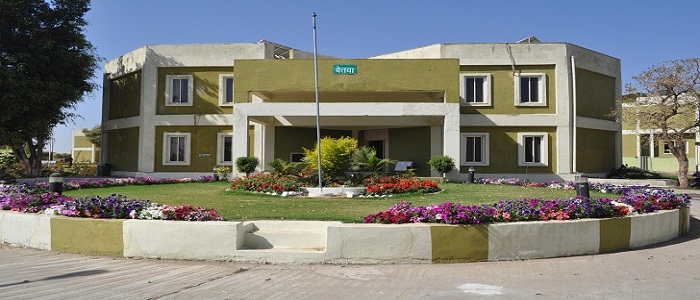 The State Institute of Agriculture Extension and Training (SIAET), Bhadbhada Road, Barkhedi Kalan, Bhopal (M.P.) is setup in 2006 by the Department of Agriculture, Govt. of Madhya Pradesh. It was initiated as a State response to address various challenges in delivery of services to the farmers. To provide adequate flexibility of operation, the Institute was registered as an Autonomous Society under the Madhya Pradesh Society Registration Act 1973. The mandate of SIAET is to assist the Agriculture and allied Departments to help improve their delivery systems through up gradation skills of Extension Personnel. The SIAET is the State Nodal Agency for Implementation of Agriculture Extension Reforms Schemes (ATMA) in State M.P. State Institute of Agriculture Extension & Training (SIAET) is an apex institute for Agriculture Extension and Training for agriculture and allied departments. The Institute undertake various activities such as Training, Consulting, Documentation, Impact Study of different projects on their needs and function as Agri information dissemination centre. As a part of the training activity, it conducts a series of training programmes, workshops, seminars and study visits of various categories of personnel on key theme areas as appropriate in the present context. It also undertakes specialized tailor The activities of SIAET cover all the stake holders in agricultural development including public private sector organizations, voluntary organizations, farmers organization and groups, private extension. Follwing are Characteristics of Siaet-
1. To work as State Nodal Agency for Implementation of Agricultural Extension Reforms Scheme - ATMA.
2. To work as an apex institute for Agriculture Extension and Training for agriculture and allied departments.
3. To organize training programmes for various cadres of agriculture and allied departments as per their training needs.
4. To organize skill development training programmes for extension personnel.
5. To prepare project plan and documentation.
6. To provide consultancy for implementation of various schemes and programmes in agriculture and allied sector.
7. To disseminate agricultural informations for sustainable agricultural development.
8. To organize workshops and seminars.
9. To prepare and publish literature, audio, video and small films in agriculture and allied sector.
10. To do impact evaluation study for various implemented projects as per requirement.
11. To organize study visit programmes for extension functionaries of agriculture and allieds.
12. To conduct Post Graduate Diploma in Agricultural Extension Management (PGDAEM) for Extension functionaries in distance learning mode.
13. To conduct Diploma in Agricultural Extension Services for Input Dealers (DAESI) a one year diploma programme which imparts formal agricultural education to the input dealers franchise with National Institute of Agricultural Extension Management (MANAGE), Hyderabad.
14. To conduct foundation training and departmental examination of new recruited/promoted officers of agriculture department.